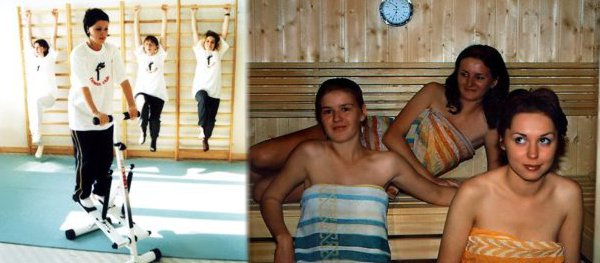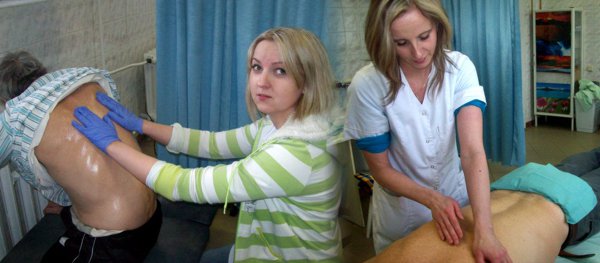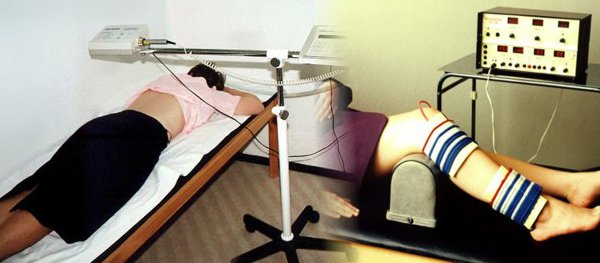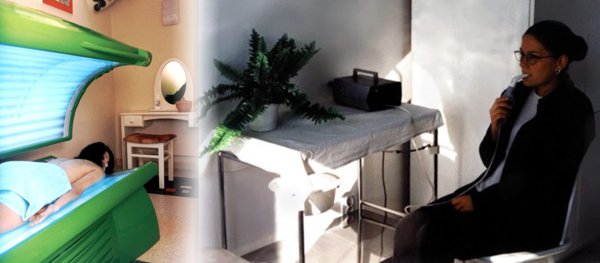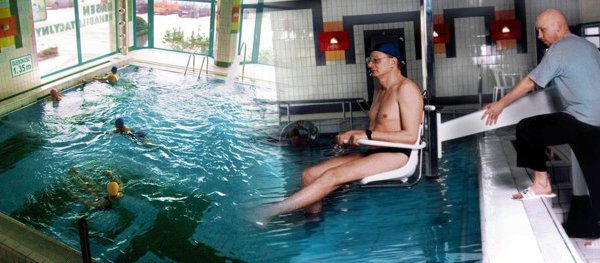 From the beginning, rehabilitation took an important part in "Kombatant's" functioning. Professional staff, modern facilities and fitness equipment developed the quality and effectiveness of therapies. Residents really enjoy all the rehabilitation.
Rehabilitation:

physiotherapy
physiotherapy
hydrotherapy

Welfare services:

deep tissue therapy
sunbathing
massage
sauna, shower
physical recreation (fitness and Atlas)
Rehabilitation can meet your expectations. Here, you can evaluate the need for treatment, arrange time and put it into practice. We have specialized personnel controlling rehabilitation: physiotherapy technicians, massage.
For those who are interested, we can create different therapeutic programs. Courses can be organized with or without therapists, individually or in groups. Groups are formed according to criteria (age and type of disease).
You can enjoy the pool collectively or individually. At the pool, there is no chlorine, what prevents allergies and irritation of the eyes and skin.
Rehabilitation center and well-being:
Rehabilitation camps are organized for the following groups of persons with disabilities:
with reduced mobility, including people using wheelchairs,
with reduced mobility, excepting people using wheelchairs,
with cardiovascular disease
Excursions are organized for groups of minimum 20 persons.
During the stay we provide medical care for all participants. Master rehabilitation, nurses, technicians, massage therapists and biomechanics are for your disposition.
Every rehabilitation program includes:

medical examination at the beginning and at the end of the stay and (excepting Saturdays and Sundays) 4-time daily treatments
electrotherapy (electroplating, iontophoresis, Kotz'a currents, TENS)
laser
phototherapy
inhalations
kinesis therapy

individual -passive exercises, relieving exercises, active exercises
group - in the gym and in the water

hydrotherapy - massage underwater in a swimming pool, jacuzzi, shower Mantle
therapeutic massage
fitness club
pool - saline (without the use of chlorine) - the healing properties of micronutrients, a lack of sensitization and irritation of the eyes and skin
activities outdoors
occupational therapy
Accommodation: double rooms with bathroom and bedroom sections for 4 people with bathroom (cable TV, telephone, alarm calling signaling).
Food: 3 meals a day (possible diet):
breakfast at 9:00
lunch at 14:00
dinner at 19:00